Grow an Engaged Audience, Generate High-Quality Leads, and Double Your Sales in 30 Days or Less Using Pinterest.  Really!
What my students are saying…
"Angie's course rates as one of the best!"
"I love the ongoing support!"
"Worth every penny!"
HERE'S WHAT I KNOW ABOUT YOU…
You're a go-getter. 
Not many people are brave enough to start their own online business.
You're talented.
You have amazing gifts to share with the world.
You're tenacious.
You work hard and you're determined to succeed. There's no other option.
YOU'RE AMAZING AT WHAT YOU DO, BUT…
This whole online business and blogging thing is really testing your confidence.  
You've tried every source of traffic with minimal results…
Guest posting, social media, paid ads, SEO, commenting on blogs, posting in Facebook groups…
You're hustling like crazy and nothing is generating the results you want or need. 
Getting traffic (that actually turns into profit) is HARD!
HERE'S THE TRUTH ABOUT TRAFFIC SOURCES…
SEARCH ENGINE OPTIMIZATION
SEO takes 6 – 9 months to start working IF you know what you're doing. You need results NOW.
FACEBOOK ADS
Facebook ads can generate lots of traffic, but you're going to pay a fortune for it. You can't afford to pay for traffic.
SOCIAL MEDIA
Organic reach is nearly dead, it requires non-stop engagement, and content dies within hours.  You don't have time for that kind of non-stop hustle.
GUEST POSTING
Guest posting is very time-consuming and requires you to write your best content for others.  You need your best content for your own blog!
THERE HAS TO BE A BETTER WAY, RIGHT?
You need results NOW, not 6 months from now.

You can't afford to pay for traffic.

You don't have time for non-stop hustle.

You need your best content for your blog!
Yes, there IS a better way!
TAKE A LOOK AT MY RESULTS…
When I started my blog in 2016, I still worked a full-time job. Plus, I'm a mom to two amazing little kids.
I wasn't willing to sacrifice time with my family or jeopardize my stable, six-figure job.

I needed a traffic source that didn't require tons of time and didn't cost a fortune.
I was sure there had to be a better way. I spent months researching options until I discovered the power of Pinterest marketing.
I got to work building out my Pinterest foundation and my blog. I launched my blog on December 18, 2016, not expecting any traffic for a few months…
WHAT ACTUALLY HAPPENED BLEW MY MIND!
12/18/16: Angiegensler.com went live! (First red arrow)
12/19/16: I added Pins for 3 blog posts to Pinterest and I got my first 3 email subscribers! Wow, immediate results!
12/23/16: I got a HUGE spike in traffic and 18 email subscribers from Pinterest. (Second red arrow)
12/27/16: I hit 100 email subscribers. 
100 Email Subscribers My First 10 Days in Business!

The best part is…
My growth continued to skyrocket. I hit 543 subscribers in 30 days and, almost 2 years later…
Pinterest is still producing consistent results for my business and only requires 1 hour per week to maintain.  
I grew my email list from ZERO to 543 in 30 Days. 
That's the power of Pinterest. And it can work for your business too!
A steady stream of traffic coming to your website day-after-day.

Having an automated process that only takes 1 hour per week.

Knowing your content is actually being seen and helping others.

No more hustling for every single pageview and email subscriber.

Building an audience of excited and engaged fans who turn into paying customers.

Receiving multiple sales every single day – all happening on autopilot (even while you sleep)! 

Happy customers thanking you and praising you for the work that you do. 
WHAT WOULD THAT MEAN FOR YOUR BUSINESS?
HERE'S WHAT BOB HAD TO SAY…
"I have purchased many courses in my career in online marketing. Some are good, others are so-so, and some you can't understand the speaker in the video training. However, Angie Gensler's course "Pinterest Traffic Trifecta" rates as one of the best not only because of the content organization but the way it is presented in a clear, understandable format.
The proof is in the results I have achieved which is the new subscribers to my email list. If you're serious about building your business using the Pinterest platform you have to get the Pinterest Traffic Trifecta online course."
A step-by-step, two-course bundle for online entrepreneurs and small business owners to grow their audience, generate profitable leads, and increase their sales in 30 days or less using Pinterest!
You'll get lifetime access to two online courses:
Pinterest Marketing 101 and Pinterest Traffic Trifecta.
These two courses will teach you everything you need to know to successfully market your business on Pinterest and create a lead and sales machine that produces profitable results!
LET'S TAKE A LOOK INSIDE EACH COURSE
With Pinterest Marketing 101, you'll:  
Learn how to create a clear Pinterest strategy that will attract your ideal customer.

Understand how to create killer content, design great images, and write descriptions that get results.  

Discover how the Pinterest algorithm works so you can crack the code and get your content seen by the right people at the right time.
HERE'S WHAT YOU'LL LEARN INSIDE PINTEREST MARKETING 101: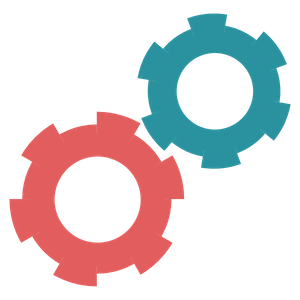 HOW PINTEREST MARKETING WORKS
It's important to understand the fundamentals of how Pinterest works so you can successfully market your business on Pinterest. You'll learn what makes Pinterest so powerful and how to tap into the benefits for your own business.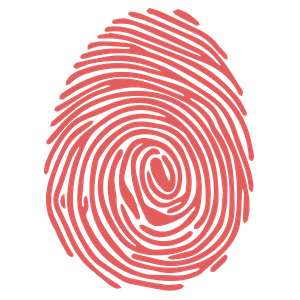 BRANDING YOUR BUSINESS ON PINTEREST
Learn how to create content and products that attract your ideal customer on Pinterest. You'll also learn about free resources you can use to create a recognizable brand identity.

CREATING YOUR PINTEREST STRATEGY
Increasing your sales from Pinterest requires a strategy. I'll show you how to develop a simple sales funnel for your business that will generate leads and sales from Pinterest.

BUILDING A STRONG PROFILE
Not only will you learn how to create a profile that attracts your ideal customer, but you'll also learn how to conduct keyword research on Pinterest so you can master the Pinterest algorithm and get your Pins in front of more people.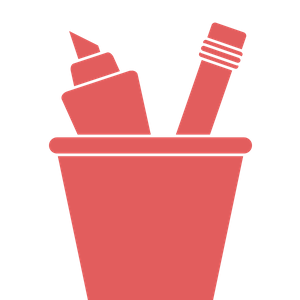 CREATING YOUR OWN PINS
Getting traffic from Pinterest all starts with a great Pin design! Discover how to design custom Pins that stand out in the smart feed and get clicks.

ADDING YOUR PINS TO PINTEREST
Learn the tricks of the trade when it comes to adding your Pins to Pinterest. You'll discover the four elements to writing great Pin descriptions to help your Pins rank as well as get answers to common questions like how often to Pin, where to Pin, what to Pin, and more!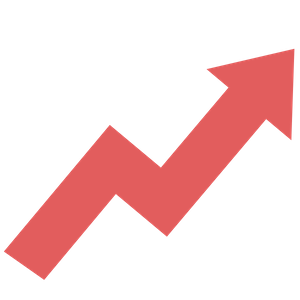 GROWING YOUR AUDIENCE AND TRAFFIC
Learn simple growth strategies to increase your Pinterest followers and drive more traffic to your website. You'll also learn how to automate your Pinterest activity so you have more time to run your business!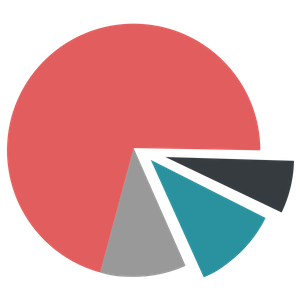 UNDERSTANDING ANALYTICS
Learn the 3 sources of Pinterest analytics and how to interpret the data and optimize your Pinterest marketing strategy. Plus, I'll show you how to do it without spending hours knee-deep in data. Let's keep it simple!
 All that inside one course! But that's not all…
YOU ALSO GET PINTEREST TRAFFIC TRIFECTA!
You'll discover how to use 3 powerful Pinterest strategies to dramatically increase your traffic and generate massive results!
With Pinterest Traffic Trifecta, you'll:
Learn how to supercharge your traffic from Pinterest using 3 advanced Pinterest marketing strategies.

Receive 33 step-by-step video tutorials outlining exactly how to implement each strategy.

Get access to hassle-free resources such as swipe files, scripts, spreadsheets, cheat sheets, and more.
HERE'S WHAT YOU'LL LEARN INSIDE PINTEREST TRAFFIC TRIFECTA:
MODULE 1: GET INSTANT REACH WITH TAILWIND TRIBES
Learn how to get instant reach and traffic using Tailwind Tribes, even if you're a brand new blogger.

The simple method to "hack" the 5 Tribes limit and expand your reach and authority even further.

Swipe files and spreadsheets so you can steal my exact proven process.
"The module on Tailwind Tribes was as easy as following step-by-step directions with copy/paste information…literally the simplest thing ever with Angie's help." ~Christine
MODULE 2: LEVERAGE OTHER PEOPLE'S AUDIENCES WITH GROUP BOARDS
Discover my best method to find group boards that are actually worth joining.

Learn exactly what to include in your request to join group boards to increase your acceptance rate.

Unleash simple tricks that will allow you to schedule hundreds of Pins in minutes.
MODULE 3: SUPERCHARGE YOUR REACH WITH PROMOTED PINS  
Learn exactly what to promote and how much to spend to get quick results.

Never ran online ads before? No problem! This module walks you through your first Promoted Pin campaign step-by-step.

You'll get a Promoted Pin Campaign cheat sheet (AKA blueprint) outlining exactly how to build your campaigns.
Are you ready to become a pinterest marketing pro?
HERE'S WHAT CHRISTINE HAD TO SAY…
"I have purchased thousands of dollars in courses over the last two years, and this is one of the best. It is thorough, Angie talks clearly and slowly in her video modules (super important to me with 40% hearing loss, but I'm certain other people can appreciate that as well!), and the screenshots make it incredibly easy to follow along.
Worth every penny!"
HERE'S WHAT JESSICA HAD TO SAY…
"In my journey to become a work-at-home Virtual Assistant I have taken a few excellent courses to accomplish just that and Angie's Pinterest course is a must have if you are leaning towards offering a Pinterest service. It gives you all the information you need to understand Pinterest from A to Z.
She is extremely thorough and professional, but also adds a laid back feeling to the course so you don't feel like you are back in high school again! You can go at your own pace and no tests!
If you are truly interested in understanding Pinterest, creating pins that will engage your audience, and get the traffic you want to your website, then I highly recommend taking this class!"
HERE'S WHAT JACKIE HAD TO SAY…
PLUS, I HAVE BONUSES FOR YOU! 
Over $600 worth of bonuses as a matter of fact.
Let's take a look at what else you get when you enroll…
BONUS #1: VIRAL PIN FORMULA E-BOOK ($37 VALUE)
Learn the 7 ingredients to creating viral Pinterest Pins.

Loads of examples and visuals to help you understand how to apply each ingredient.

52 irresistible power words perfect for Pinterest.

Simple tips to instantly supercharge your headlines.
BONUS #2: $30 TAILWIND CREDIT ($30 VALUE)
Get $30 off a Tailwind Plus plan.

With an annual plan, that's 3 months of Tailwind for free!

$30 coupon only eligible for new accounts.
BONUS #3: PRIVATE SUPPORT COMMUNITY ($47/MO VALUE)

Small, members-only Facebook group.

Ask questions, get updates, receive feedback, and hear the latest on what's working and what's not.

Network with other members in the course.
HERE'S WHAT KARA HAD TO SAY…
"I had taken another Pinterest course at a much higher price tag prior to finding this course. In that course I learned what I needed to do, but I was left asking how do I do it? This course gave me the what I needed to do paired with the screen share tutorials showing me how to do it. It was so easy to execute a Pinterest strategy quickly after taking the Pinterest traffic course!
I was so glad to finally find an all in one, easy to follow, easy to execute course!
I also love the ongoing support and the ability to ask Angie questions after the course.
Thank you so much
Angie
for creating this resource!
"
HERE'S WHAT CHRISTINE HAD TO SAY…

"The coaching call with Angie and the Facebook Group alone are both worth the cost of the course. Angie and Trevor respond almost instantly to questions on the FB Group (which is SOOOO treasured as a mom of two girls, as I work through their nap times, so time is of essence!) Even better than that, I know that I will be updated with any changes Pinterest makes because I'll hear any important information straight from Angie and Trevor. I honestly feel like I could go on and on."
GET TO KNOW YOUR INSTRUCTOR…
My name is Angie Gensler and I'm a professional marketer turned blogger. I worked as a corporate marketer for over 10 years. After receiving my MBA in 2010, I quickly worked
up the ranks until I was head of marketing for a $150 million dollar business.
Despite my perceived success, I was miserable and felt called to do something greater. I started my blog in 2016 and grew it quickly using Pinterest.
My tips on social media and Pinterest marketing have featured on Social Media Examiner, Thrive Global, the Art of Paid Traffic podcast, the Your Online Genius podcast, the Social Media Online Summit, and several other sites.
My experience and success with marketing my blog on Pinterest is the main reason why I was able to quit my high-paying corporate job and I'm now able to work where I want and when I want.
I've researched, tested, and learned what works and what doesn't work on Pinterest, and I've got the results to prove it. And I'm sharing it all with you in my Pinterest marketing courses.
GOT QUESTIONS?
I've got answers!
Your Title Goes Here
Your content goes here. Edit or remove this text inline or in the module Content settings. You can also style every aspect of this content in the module Design settings and even apply custom CSS to this text in the module Advanced settings.
This is a big investment for me. Is it really worth the price?
Imagine you're a contestant on a game show and you're competing against other people to see who can travel (by car) from San Francisco to New York City the fastest.
If you win, you'll receive $100,000…
Every single year of your life!
The game show host hands you a stack of old printed paper maps from MapQuest.
You can either piece together the paper maps and try to figure out the best route to get to New York City and hope that you don't hit road closures or construction zones along the way (they're old maps and a lot can change since they were printed)…
Or, the game show host gives you the option to pay $300 for a guide who has made the trip many times and will guide you along every twist and turn in the road.
It's a no-brainer, right?
You see, investing in Pinterest Marketing Pro is a lot like ditching the old paper maps and opting for an experienced guide.
You can spend months piecing together free advice on the internet, but you'll never know for sure if it's out-dated or steering you in the wrong direction.
You'll never be confident about each move you make and you'll always wonder if you could have gotten to the prize faster (more profit for your business).
At the end of the day, it's not about how much the course bundle costs. It's really about how much it's costing you by NOT enrolling in the courses!
You need to decide what your time is worth and how important the growth of your business is to you.
That will help you determine if enrolling in Pinterest Marketing Pro is a smart investment for your business.
Plus, with my 30-day money back guarantee, you have 30 days to try out both courses risk-free!
How long until I see results?
Pinterest Marketing 101 is about creating a solid strategy and building a strong foundation that allows you to generate results from Pinterest.
Pinterest Traffic Trifecta is strictly focused on strategies that generate tangible results – more email subscribers and sales!
Each strategy within the Traffic Trifecta will generate results at a different pace.
You can expect to see results in just a few days with Promoted Pins, 1 – 2 weeks with Tribes, and 2 – 4 weeks with group boards.
That being said, your results rely on the quality of your content, the number of blog posts you have, the design of your pins, your headline copy, and the quality of the group boards and Tribes you join.
If you take the course seriously, do the work, and dedicate yourself to the strategies you learn in the course you should see an increase in traffic in 7 days and noticeable results within 30 days.
Is the course bundle for beginners or advanced Pinterest users?
Pinterest Marketing 101 is a mini-course for beginners. It will teach you the fundamentals of Pinterest marketing and will ensure you have a solid strategy in place.
Pinterest Traffic Trifecta is designed for intermediate and advanced Pinterest users. I provide detailed instruction on how to apply three advanced Pinterest traffic strategies to your own business.
Pinterest Traffic Trifecta is a more in-depth course walking through specific strategies in detail. You'll also receive additional resources such as swipe files, scripts, spreadsheets and cheat sheets.
Will you update the course as Pinterest makes changes?
Yes! Pinterest is always making updates and changes and the course materials will be updated if any significant changes are made.
I will also make updates if I discover new tactics to increase the effectiveness of the strategies taught within both courses.
When does the course start and finish?
All the course material is live and waiting for you to get started. You get instant access to every video lesson, cheat sheet, worksheet, and swipe file immediately after enrolling in the course bundle.  
Both courses are completely self-paced online courses – you decide when you start and when you finish. Plus, you'll have lifetime access to each course so you can take it as often as you like!
How many hours will I need to invest every week?
Once you enroll, you'll have instant access to all the lessons and bonuses so you can learn the strategies at whatever speed your schedule allows.
At a minimum, you'll want to invest 2 – 3 hours per week to watch the lessons and implement what you learn.
What if I still have questions?
If you still have lingering questions or concerns, here's what I recommend…
Because Pinterest Marketing Pro is backed by a 30 day, 100% money back guarantee it means you can try it out 100% risk-free.
So don't try to decide if it's right for you today. Instead, enroll in the course bundle before the price goes up. 
Watch all the videos. Go through the training. Try out the techniques. If you like it? Then keep it.
If not, all you need to do is send me a one-line email and you'll receive a 100% refund for every penny that you've paid.
No hoops to jump through or anything crazy like that.
IT'S OK TO BE NERVOUS OR HAVE DOUBTS.
That's why I offer an ironclad guarantee!
You get 30 days to test drive Pinterest Marketing Pro.
IF YOU DON'T LOVE IT I'LL GIVE YOU A FULL REFUND.


I'm offering this ironclad money-back guarantee because I believe in the quality of these two courses and the power of Pinterest.
 I want you to experience how game-changing these courses can be, risk-free.
ARE YOU READY TO INVEST IN YOURSELF AND START GENERATING TRAFFIC, LEADS, AND SALES ON AUTOPILOT?
HERE'S WHAT CHRISTINE HAD TO SAY… 
"I had ALREADY taken a course that included Pinterest information, and it didn't hold a candle to the information and tutorials that Angie provided. I came in to Angie's course as (what I would consider) an Intermediate level Pinterest user. I already had the basics of my account laid out and a filled set of niche boards (though a lot of this was also thanks to a freebie on 37 Pinterest Tips from Angie as well, which I used long before signing up for her course). Despite the experience I already had with Pinterest, the Viral Pin Formula ebook and the course overall had SOOO much more information than I had previously known about. My pin design has improved dramatically and are actually getting attention now."
ENROLL NOW
Just one payment of
$347
PINTEREST MARKETING 101 COURSE ($97 Value)
---
PINTEREST TRAFFIC TRIFECTA COURSE ($297 Value)
---
LIFETIME 24/7 ACCESS TO EACH COURSE
---
CHEAT SHEETS, SWIPE FILES, AND SPREADSHEETS
---
VIRAL PIN FORMULA E-BOOK ($37 Value)
---
$30 TAILWIND CREDIT ($30 Value)
---
PRIVATE FACEBOOK COMMUNITY ($47/Month Value)
Over $900 of Value for Only $347!
.