Throughout my marketing career, I have run a lot of experiments and tests on the various personal and professional social media channels I manage.
Of all the different types of posts I make, questions generate the most comments and likes.
Not only will asking questions help you increase engagement through more likes and comments, but questions start a conversation with your audience, allowing you to get to know one another on a deeper level.
Unfortunately, thinking of creative questions to ask can be very difficult and time-consuming, which is why I've compiled 65 social media questions that you can copy and share on your social media channels.
Please note this post may contain affiliate links and I may earn a commission if you click them and make a purchase.  This is, of course, at no cost to you, and I only share products that I use and love myself.  Please read my disclaimer for more information.
The 65 questions are ideal for bloggers and business to consumer (B2C) businesses wanting to give a voice and personality to their online brand.
If you're a business to business (B2B) marketer or a more formal B2C business, such as a dentist or mental health counselor, you'll need to get a little creative.
Many of the questions below are not appropriate for a more conservative business, but you can use the question categories I provide to create your own questions.
For example, if you sell office supplies, a "this or that" question could be, "Bic or Pentel?"
Use a Scheduling Tool
The best part about these social media questions is that you can schedule them far in advance.
If you decide to schedule your questions, make sure you have notifications set on your phone and check your social media channels often.
You don't want to miss out on joining the conversation when someone engages with your question.
If you're new to social media scheduling, and can't afford the monthly fee for a scheduler, check out my blog post, How to Schedule Social Media Like a Boss Without Spending a Dime.
The method I share in that post requires more time, but it will save you $25 – 99/month.
If time, not money, is your biggest challenge, then I highly recommend SmarterQueue to schedule your social media posts.
I have used a lot of different social media management tools throughout my career and SmarterQueue is my top choice for busy entrepreneurs.
I've used SmarterQueue to schedule Facebook, Twitter, and LinkedIn content. It can also be used to schedule Instagram content, but I use Tailwind to schedule Instagram content. 
SmarterQueue is my favorite scheduler for many reasons, but mainly because you can get started for $20 a month and it has more features than most of the $50 per month scheduling tools.  
SmarterQueue allows you to categorize your posts and create a custom schedule for each social media channel.
And, you can easily recycle posts.
This means you always have a queue of content ready to go, even if life gets busy and you don't have time to schedule new content.
Below is a screenshot showing a small section of my SmarterQueue schedule.
Each color represents a different category.
For example, red is for articles, green is for questions, and yellow is for my own blog posts.
The scheduler allows me to visually see what type of content I'm sharing on my various channels throughout the day.
It also allows me to control exactly what type of posts are shared and exactly when they are shared.
For a chronic control freak like myself, SmarterQueue is a dream.
It allows me to be very hands-off while maintaining complete control over what type of content is posted and when.
Images > Text
To crank your social media engagement up one more notch, create styled images of your questions.
All the social media research studies have shown that posts with images receive more clicks, likes, comments, and shares than posts with just text.
In fact, BuzzSumo found that posts with images received 2.3 times more engagement than posts without images. (Source)
Why do you think Facebook recently added a feature allowing you to style your text status updates on colored backgrounds?
It significantly increases engagement!
Don't believe me? Take a look at the two examples below.
Which one would catch your eye as you furiously scroll through your news feed?
Designing images tends to be very overwhelming for many business owners and paying for fancy design tools or hiring a designer is often not in the budget.
But don't worry, there are other options available.  
Your first option is to design your own images using Canva.com.
Canva is a free, online graphic design tool. I love Canva and use it to create all my images.
It's very user-friendly and easy to learn.
The only downside with this option is that it requires a lot of time to design your own images and the quality may not hold up to professional standards.
Your second option is to pay a professional designer to create your images.
Unfortunately, this option is very costly and not realistic if you're a blogger or brand new business owner.
Your third option is to purchase "done for you" social media image templates created by a professional designer.
This option provides you with high-quality images at a price that fits your budget.
With professional social media images templates, you can customize the images to match your brand identity and style preferences as well as add your logo and website URL.
This is a perfect option for busy entrepreneurs who want to grow their social media following, but they're overwhelmed by the amount of time it consumes.
If the "done for you" route sounds like a good option for you, click here to check out these Social Media Image Templates.
The image templates are optimized for Instagram, but they also work well on Facebook, LinkedIn, and Twitter.
The templates include 52 questions designed to increase comments, 51 holidays to celebrate on social media, as well as 52 inspiring quotes that are perfect for getting more "likes."
Plus, the images are ready to post as-is OR you can customize them to match your brand identity.
Click here to grab your copy of the Social Media Image Templates!
Where to Post the Questions
Once you have your images created and loaded into your social media scheduling tool, which social media channels should you share them?
The 65 social media questions are great for Twitter, Facebook groups, your Facebook page, LinkedIn, and Instagram.
You can also take polls on Facebook and Instagram stories.
Let your audience help you decide on the topic for your next blog post or which product to create next.
If your audience is small, keep in mind it will take a while to get some good engagement.
Don't be discouraged if no one comments or engages right away.  
65 Social Media Questions to Increase Engagement
I've studied the results from the questions I've asked on social media this past year and identified 65 questions you can ask on social media to increase engagement.
I analyzed the questions and segmented them into ten different categories.
The categories serve as a springboard for you to create your own questions in addition to the 65 I provide.
FILL IN THE BLANK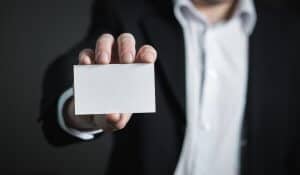 1. Fill in the blank: My favorite blog is ____________.
2. Fill in the blank: I'm inspired by _________.
3. Fill in the blank: My favorite social network is__________.
4. Fill in the blank: My all-time favorite book is __________.
5. Fill in the blank: If I could be anywhere right now, it would be__________.
WOULD YOU RATHER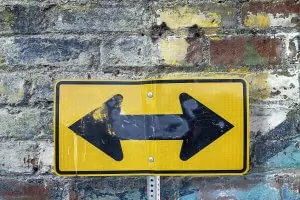 6. Would you rather have 5 close friends or 10,000 facebook friends?
7. Would you rather have $100,000 in real money or $1,000,000 in Amazon gift cards?
8. Would you rather be famous or the best friend of someone famous?
9. Would you rather have free Starbucks for a year or free iTunes music forever?
10. Would you rather have 100K Facebook followers or 100K Twitter followers?
11. Would you rather hike a mountain or lay on the beach?
12. Would you rather have to sit all day or stand all day?
13. Would you rather have a personal chef or a maid?
WHAT'S YOUR FAVORITE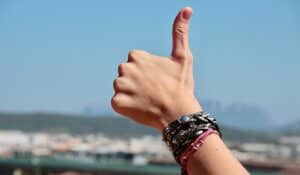 14. What is your all-time favorite book?
15. What is your favorite travel destination?
16. What is your favorite time of the year?
17. What is your favorite holiday?
18. Who is your favorite Disney character and why?
19. What is your favorite TV show?
20. What is your favorite flavor of ice cream?
21. What is your favorite knock-knock joke?
WHAT IS…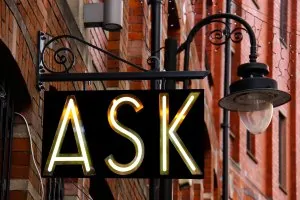 22. What is your biggest fear?
23. What is your ideal vacation in one sentence?
24. What was the last thing you got really excited about?
25. What is your superpower?
26. What famous person in history would you love to meet?
27. What is the best compliment you have ever received?
28. What is your ideal date night?
ONLY ONE THING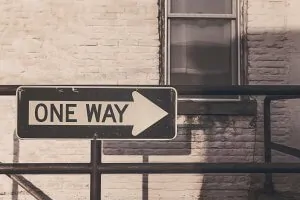 29. If you could only have one app on your phone, what would it be?
30. If you could only listen to one genre of music, what would it be?
31. What one thing do you hope to accomplish this week?
32. What is one food you could not live without?
THIS OR THAT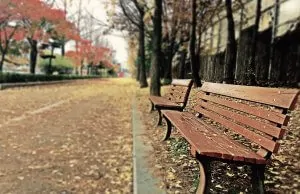 33. Are you a cat or dog lover?
34. Tea or coffee?
35. A quiet night at home with a book or out on the town with friends?
36. Snapchat or Instagram stories?
37. City or country?
38. Mountains or beach?
39. Are you a saver or a spender?
40. Margaritas frozen or on the rocks?
41. Wine or beer?
42. Pepsi or Coke?
43. Are you a night owl or an early bird?
44. Do you like country or rock n' roll?
45. Salty snack or sweet treat?
IF YOU COULD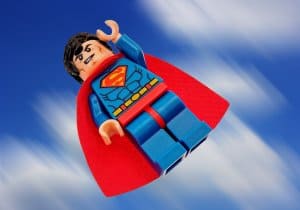 46. If you could run away for a day and do anything you want, what would you do?
47. If you could retire tomorrow, what would you do?
48. If you could star in any TV show throughout history, what would it be and who would you be?
49. If you could only eat one thing for the rest of your life, what would it be?
50. If you could travel anywhere for free, where would it be and why?
51. If you could interview one person in your field, who would it be?
WHAT IF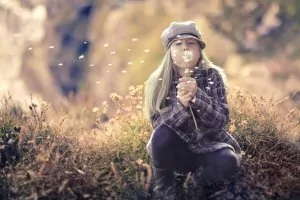 52. If you won the lottery, how would you spend the money?
53. What five things could you not live without?
54. If someone gave you $1,000, how would you spend it?
55. If you were in a band, what instrument would you play?
56. If you were a superhero, who would you be?
GRATITUDE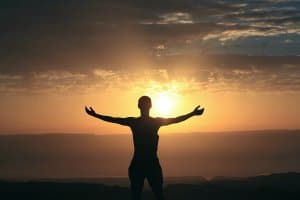 57. What are you most thankful for today?
58. What is the best thing to do in your hometown?
59. Who do you admire the most, and why?
NOSTALGIA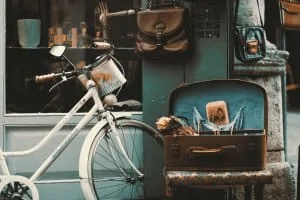 60. What was the BEST vacation you ever took?
61. What's the one movie you could watch over and over again?
62. When you were a kid, what did you want to be when you grew up?
63. What was your favorite cartoon as a kid?
64. What was your first job?
65. What was your first car?
These 65 social media questions are a great way to increase engagement, but they will only take you so far.
The fact is, you need a content calendar that strategically plans your social media content months in advance.
A content calendar will save you hours of time planning out content and it will help you stay consistent, which is crucial to growing your following and increasing engagement.
Luckily, you don't have to create your own content calendar from scratch.
You can get mine!
Check out the 12-Month Social Media Content Calendar.
It's over 365 days of social media post ideas planned out for you in an editable format that allows you to customize it for your unique business!
Plus, the calendar is designed to work in tandem with the Social Media Image Templates to save you even more time!
KEEPING READING: What to Post on Social Media: 100 Social Media Post Ideas.