If you're a blogger or online business owner, chances are you've heard your peers raving about Tailwind Tribes. If you're curious what this "Tribe" thing is all about you've come to the right place! I'm going to walk you through, step-by-step, how to get started using Tailwind Tribes.
Tailwind Tribes is a completely free tool that requires just a few minutes a week, and produces explosive results!
Are you excited? Good, let's dive in.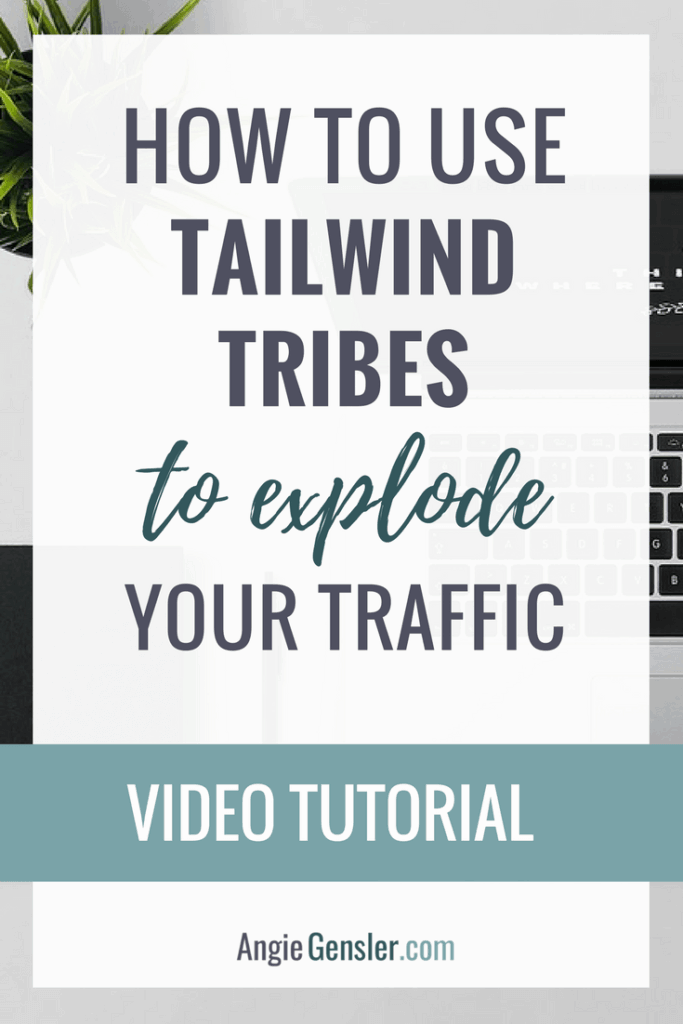 Please note this post may contain affiliate links and I may earn a commission if you click them and make a purchase.  This is, of course, at no cost to you, and I only share products that I use and love myself.  Please read my disclosure for more information.
What is a Tailwind Tribe?
Tailwind is, in my opinion, the best Pinterest management and scheduling tool on the market. They are currently testing a new feature called Tribes.
A Tribe is a group of people who share their Pinterest content with one another. In Tailwind's own words, "Tribes make it easy to collaborate and share content among your peers to grow your reach!"
I began using Tribes about three weeks ago. I am a member of 11 Tribes and I've added 12 pins to my Tribes. In that time I have experienced explosive reach and traffic, and the time I spend within my Tribes is less then 15 minutes per week.
To give you an example of the results I've experienced in this short three-week period, take a look at the results from my top three performing tribes:
Striving Bloggers:

Bloggers Chalkboard:

Blogging Friends Pins:
From just three Tribes, my pins have been shared by my Tribe-mates 240 times, re-pinned by their followers 163 times and my potential reach is over 1.9 million people.
And you know how long it took me to get that exposure?
About 30 seconds!
WHAT?! Can you say, game changer?
I want you to experience this same explosion of traffic, so I've created a guided video tutorial to get you started using Tailwind Tribes.
Are you ready to get started using Tribes? If you Pin social media, marketing or business related content, I would love to have you join my Tribe: Social Media & Digital Marketing.
If you don't already have a Tailwind account you can get started using Tribes for free! And, if you decide to upgrade to a paid account you'll receive a $15 credit just for using my Tribe invitation.
If you don't pin social media, marketing or business content, no worries! Check out this post from Kathryn of singingthroughtherain.net. She shares 75 Tailwind Tribes you can join, and they're segmented by niche!
Still have questions? Comment below and let me know how I can help!